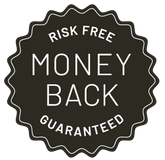 Build a Bundle - Red Juice Travel Packs (30 ct.)
Natural Energy Boost
High in Antioxidants
Sweet Berry Flavor With Low Sugar
Formulated by in-house herbalists with adaptogenic herbs, balancing mushrooms and antioxidant-rich berries. Crafted to support all-day sustained energy with low-sugar and no caffeine to recharge when you need it most.
60 DAY GUARANTEE

SECURE CHECKOUT
X
delicious nutrition
"tastes like a berry punch" - Marion C.  Verified Buyer
The delicious taste of this berry blend is the result of a unique combination of six different fruits and other adaptogens containing vitamins and minerals for low sugar, daily energy support made quick, easy & enjoyable.
Curated for Daily Energy
Fatigue, lethargy, and tiredness can ruin a good day.  A fresh, delicious red juice in the afternoon can assist with:
Sustained energy - fueled by potent adaptogens like reishi, cordyceps, rhodiola and siberian ginseng.
The afternoon "pick-me-up" - low sugar, with red beets to support your body's natural energy sources.
Antioxidant levels - loaded with antioxidant-rich berries, that are craveable and refreshing.
Multicolumn
Red Beet

Containing essential nutrients, minerals, & nitrates and often used for exercise or endurance support.

Rhodiola

A cold-climate herb traditionally used to help the body adapt to physical, emotional, and environmental stress while boosting mood and focus.

Cordyceps

An adaptogen mushroom containing nutrients and antioxidants to support energy while helping to balance your body in a big way.

Reishi Mushroom

An adaptogen known as the grounding mushroom supports balance, energy, and longevity while promoting recovery and repair.

Freeze-Dried Berries

Antioxidant-rich, energizing, and freeze-dried to preserve nutrients, these berries act as cell-protecting, youth-enhancing heroes.

Siberian Ginseng

Also known as Eleuthero, used in Chinese Medicine to support energy, stamina, memory, and focus while decreasing anxiety.

Lemon

Loaded with the overachieving vitamin C, lemon helps boost immunity, digestion, and metabolism, all while aiding in cleansing the body.

Prebiotic Powder

A blend of soluble fiber and digestive-resistant starch that acts as a prebiotic to help improve mineral absorption and prevent constipation.
Berries, Mushrooms & Adaptogens for Energy Support
low sugar, antioxidant-rich fruits with energizing mushrooms and adaptogenic herbs. learn more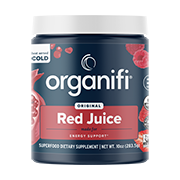 Your Berry Afternoon Boost
You can enjoy all of organifi's superior superfoods and incredible adaptogens at any time of day; but most customers prefer red juice in the afternoon. That's because the ingredients work to revitalize the body, support natural energy levels, and provide a great low sugar source of antioxidants.
How can Adaptogens Support Health?
Adaptogens are unique herbal ingredients that support balance and physiological homeostasis within the body. Many medicinal mushrooms function as adaptogens and have been used in Chinese and Ayurvedic medicine for centuries for their unique ability to "adapt" their function according to your body's specific needs. They support all facets of the body's fundamental processes like healthy cortisol levels to reduce afternoon crashes, stabilize energy, and improve mood. 

Think of an adaptogen as being sort of like a thermostat.  When the thermostat senses that the room temperature is too low, it brings the temperature back up, conversely when the temperature is too high, the thermostat cools the room back down. The beautiful thing about an adaptogen is that it can commonly calm you down while increasing energy. 
For Best Results Pair with Adaptogenic Blends
Your All Day Ritual Kit
Reset & Unwind Stack
Combines the relaxing benefits of Gold with the nourishing boost of Green Juice.
add to cart - $125.92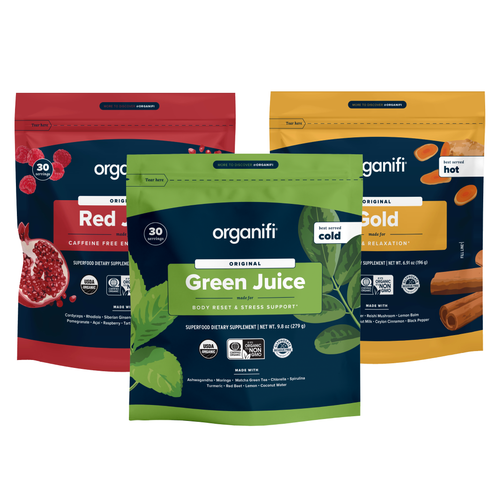 Sunrise to Sunset Kit
Morning detox, afternoon energy boost, and bedtime relaxation tea - all supercharged with nourishing superfoods.
add to cart - $178.38