X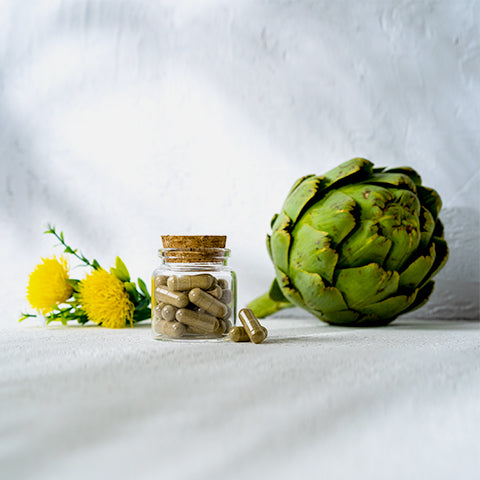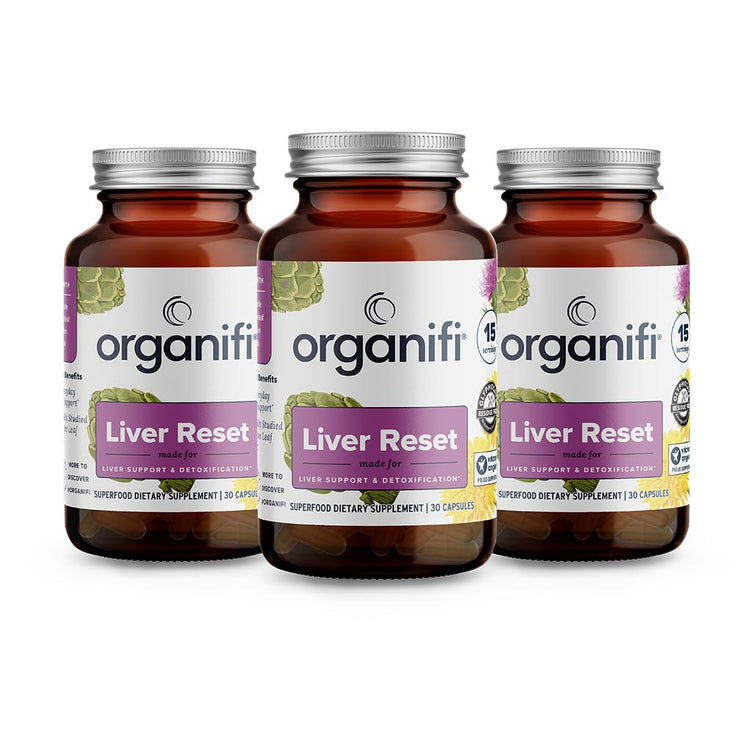 Refresh Your Liver
The liver is responsible for essential functions in the body including flushing toxins and harnessing nutrients. Liver Reset contains a potent blend promoting:
Detoxification - processing vitamins and minerals while removing excess toxins.
Bile production - improving digestion and turning fats into essential fatty acids.
Energy - transforming food into more readily available forms of energy.
Convenient Reset
"I love it. I take it in the AM to keep my liver in balance - it's easy on my system and makes me feel good." - Elisa H., Verified Buyer
Daily liver support becomes easy with the blend of adaptogens inside every capsule. These convenient, on-the-go capsules can be taken any time of day.
Multicolumn
Milk Thistle

A potent antioxidant used for its natural healing properties for over 2,000 years as a "natural liver protector."

Artichoke Leaf

This clinically studied extract is rich in antioxidants and a Mediterranean native with a long history of medicinal purposes.

Triphala

This ayurvedic and cleansing herbal blend comprises three fruits combined to support healthy digestion and liver function.

Dandelion Root

A highly nutritious and medicinal plant that's loaded with vitamins, minerals, antioxidants, and antimicrobial properties that support liver function.
Adaptogens to Support Liver Health
Ingredients including triphala + 3 other powerful superfoods. learn more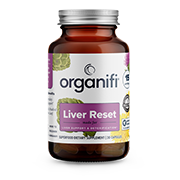 Why is it Important to Support Your Liver?
The liver is responsible for over 500 functions in the body. When the liver becomes overburdened by toxins, many other organs and functions of the body become impaired. The liver is responsible for breaking down and metabolizing nutrients so they can be used for energy. It regulates blood sugar levels, contains immune cells, and removes excess hormones. Your liver also stores and converts vitamins into active forms. In other words, when the liver is healthy, your body is more likely to thrive.
Pair With These Other Adaptogenic Blends
Design Your All-Day, Everyday Routine.
Green Juice
Reset your body every morning with 11 detoxifying superfoods that reduce stress and support weight management.¹
add to cart - $69.95
Digest
Wake up your entire digestive system, enhance nutrient absorption, and balance your microbiome for consistent daily energy and well-being.
add to cart - $30.00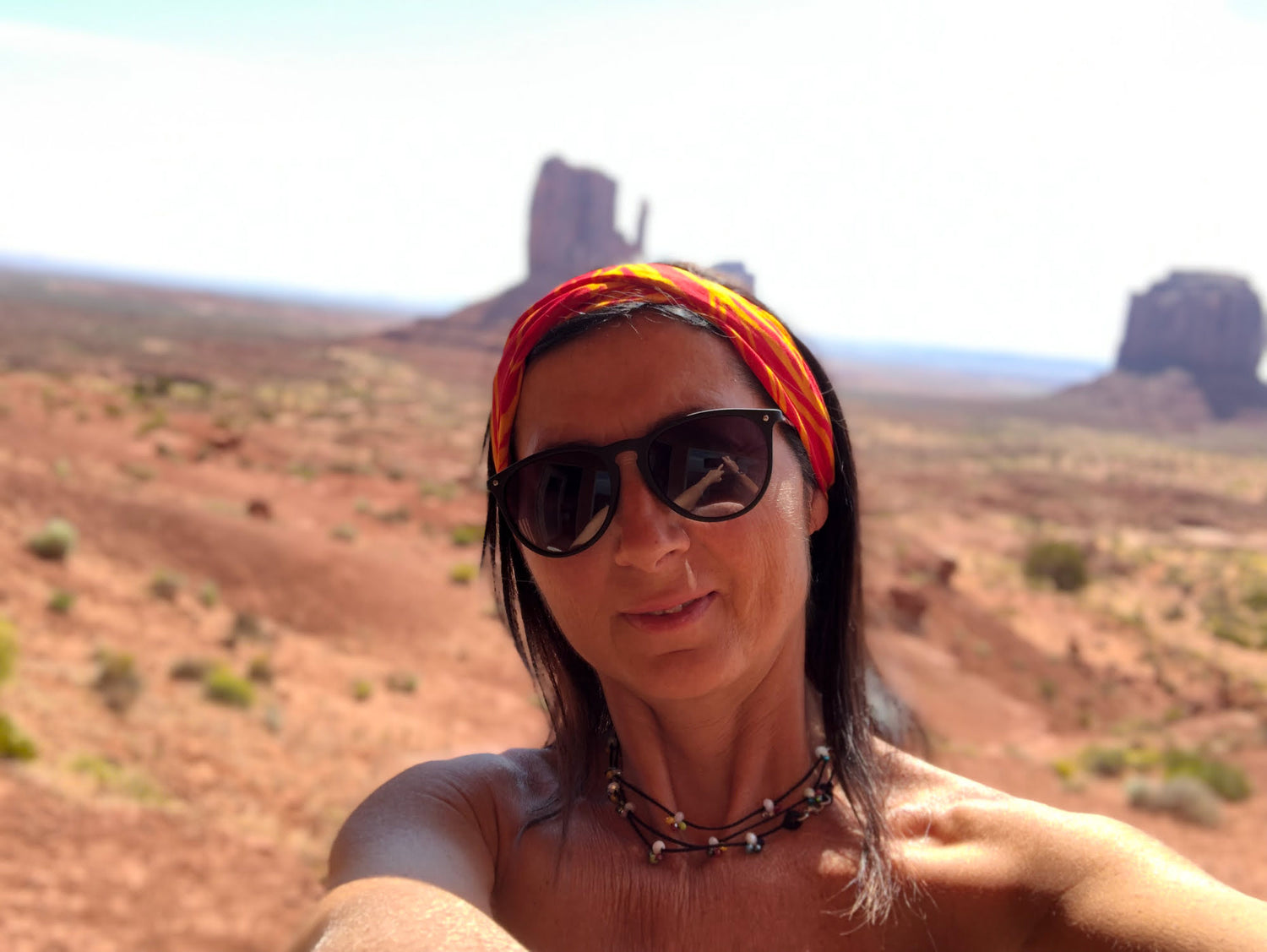 Just Try Liver Reset
Just Try Liver Reset and find out!!! You Will feel amazing!! I could tell a true difference in a few days of starting. the way my body felt when I first woke up was a great sign.
My skin color was another.
Fantastic product
This works for real and I'm so glad that I tried it! I was feeling so bloated in my abdominal area and I read up on this product and as you get older, your liver can use a little jump start to keep up it's great function. True to its word. I take this supplement everyday. Thank you Organifi!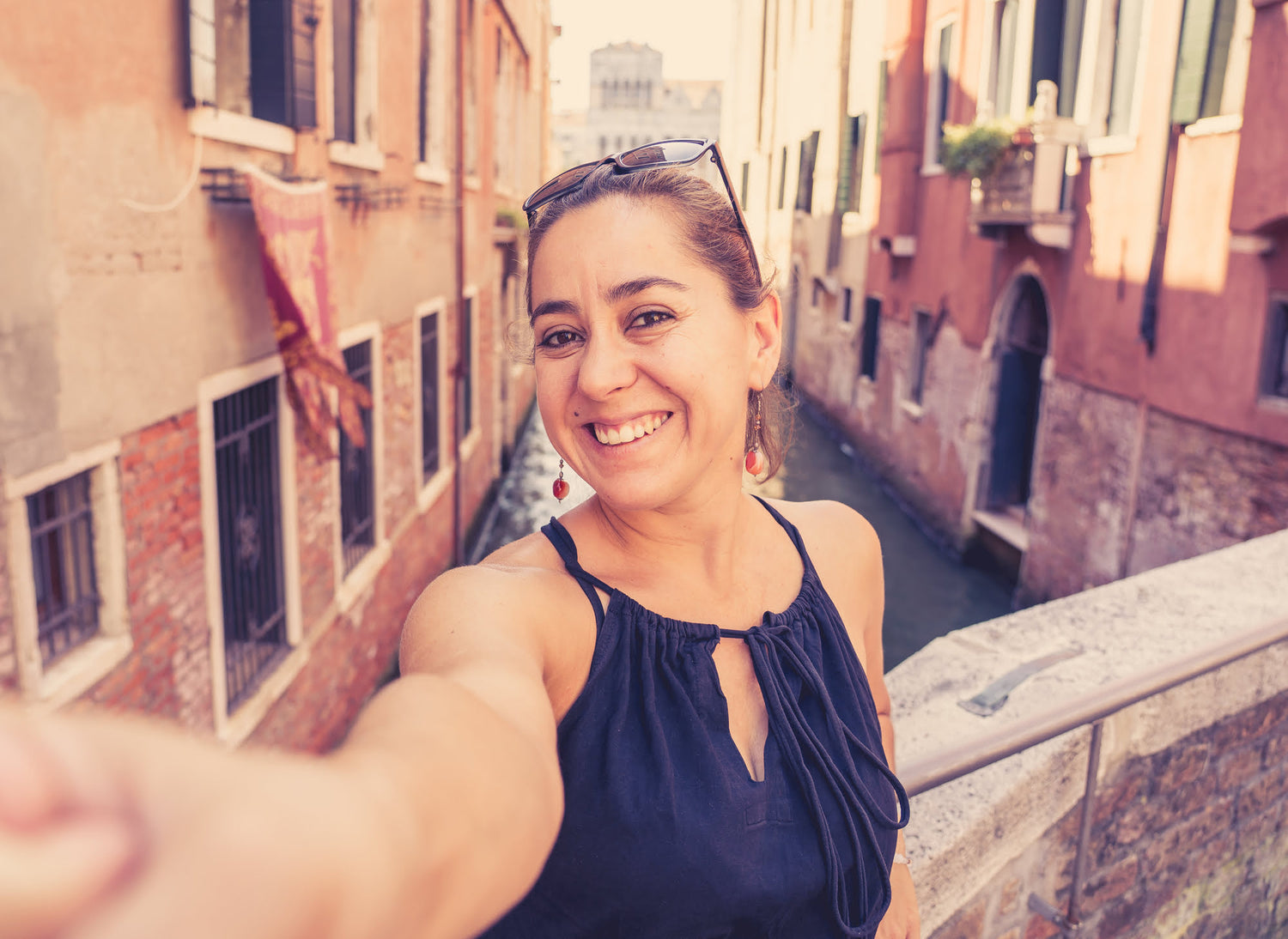 Taking care of my liver
Taking care of my liver has always been super important so glad I found the real deal! Thank you so much Organifi!!