X
Curated for Holistic Energy and Deeper Rest
The best days start the night before. Your Reset and Unwind Stack combines the relaxing benefits of Gold with the nourishing boost of Green Juice to balance your mood and energy throughout the day. 
Morning reset - refreshing, minty-greens encouraging balance, hydration and replenishment of essential micronutrients.


Evening relaxation - a soothing turmeric tea to add to your evening ritual for rest and peace of mind.
Functional Blends
A curated stack of functional superfood ingredients used throughout history in ancient remedies to replenish micronutrients, support energy, and deepen rest.
Begin and End Your Day Feeling Your Best
Foundational Recovery
"I absolutely love these blends. The green juice has become my favorite morning starter. And I'm hooked on gold." - Carol H., verified buyer
Green Juice resets your morning with a minty matcha taste, powered by nourishing adaptogens like ashwagandha, moringa, and spirulina. Gold enchants your evening with the taste of a grounding, creamy turmeric tea infused with calming adaptogens like lemon balm and reishi mushroom.
Your AM and PM Ritual
The key to joyful well-being is beginning and ending your day with nourishment and hormonal balance. The Reset and Unwind Stack empowers you to nourish and balance your body on a daily basis.
Full Circle Recovery
Your best night of sleep starts with hormonal balance in the morning. Your best mornings begin with a night of nourishing sleep. The bookends of your day are deeply connected.

That's why we created The Reset and Unwind Stack: to give you the rest, energy, and hormonal balance needed from dusk to dawn.
Check Out These Other Adaptogenic Blends
Design Your All-Day, Everyday Routine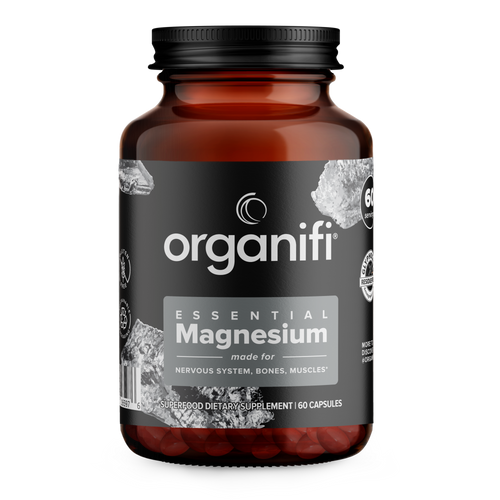 Essential Magnesium
Supports strong bones, muscles, nerve function, and cellular energy levels.
add to cart - $30.00
Balance Probiotic
Balance is back and better than ever! With twice the spore-forming strains and an all-new vegan capsule, gut health just got a lot easier to master.
add to cart - $64.95