Sunrise to Sunset Kit
Green Juice • Red Juice • Gold
3 simple steps to transform your entire day: a detoxifying morning reset, an afternoon energy boost, and a nighttime relaxation tea - all packed with superfoods your body will love.
Kit Includes:
One 30-Serving Pouch of Green Juice
One 30-Serving Pouch of Red Juice
One 30-Serving Pouch of Gold
60 DAY GUARANTEE

SECURE CHECKOUT
X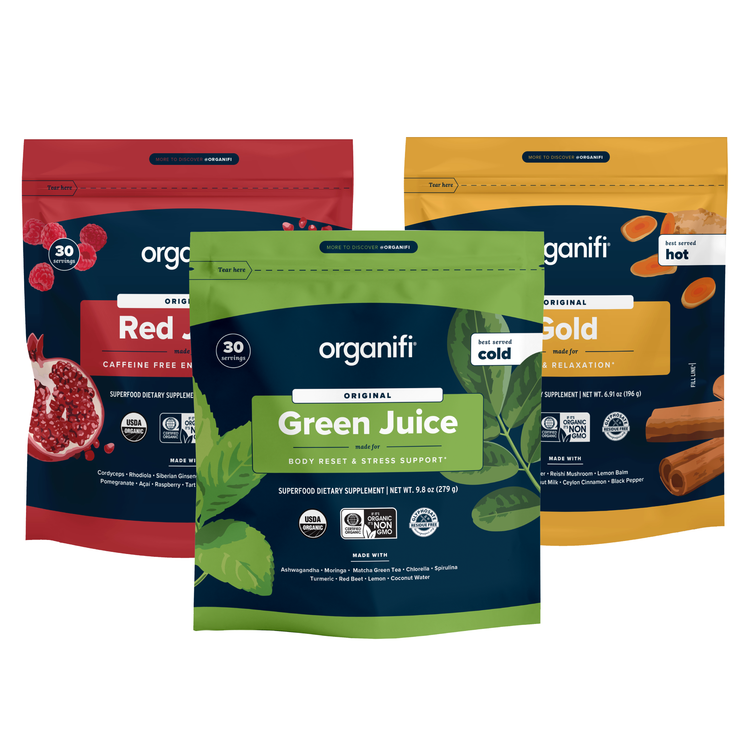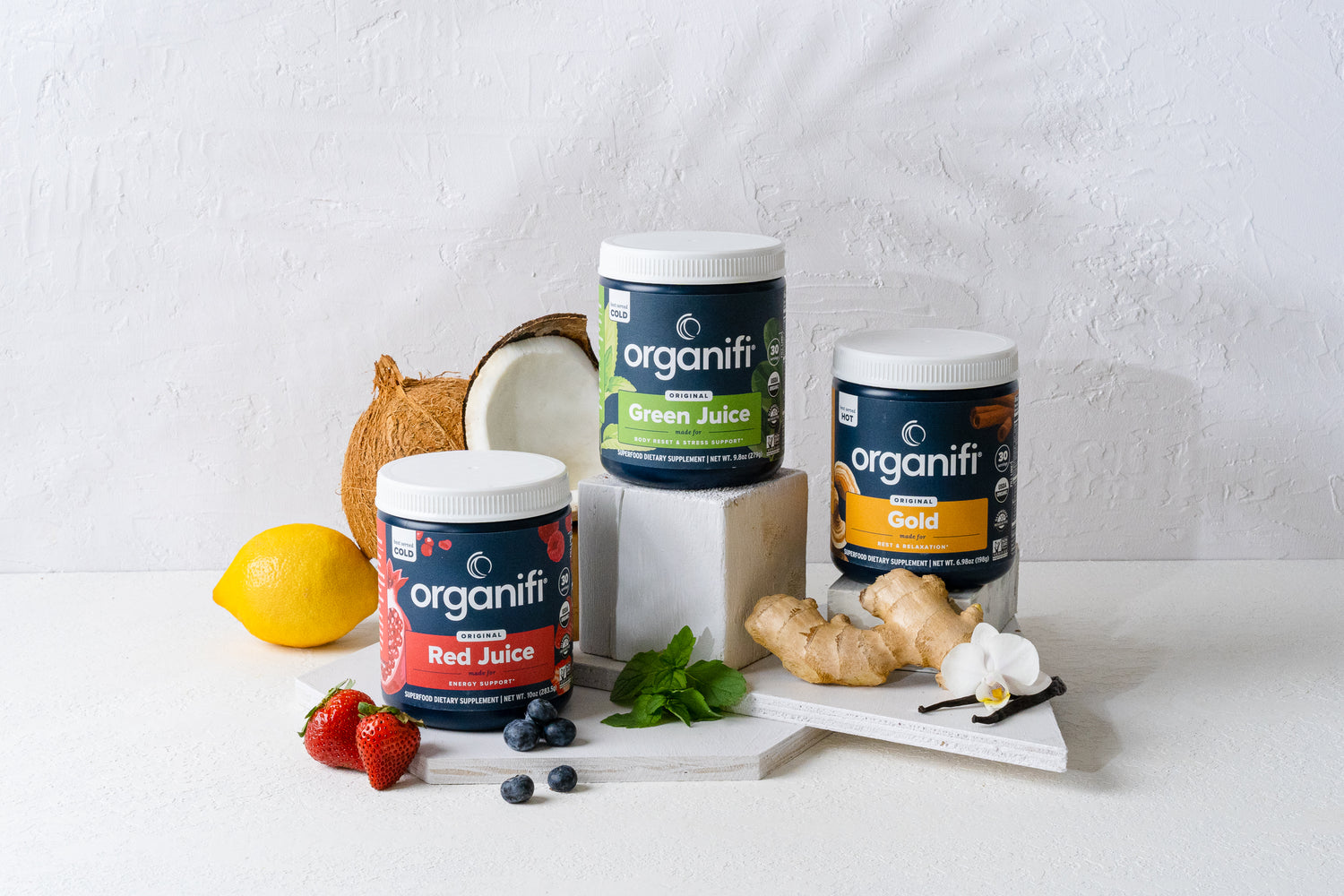 Curated for All-Day Energizing Wellness
Superfood essentials designed to help you thrive from sunrise to sunset.
Morning reset


Afternoon energy


Evening relaxation
Feel Your Best All Day
Green Juice

11 powerful ingredients - including ashwagandha, an adaptogen researched for cortisol regulation in the body.

Buy Now

Red Juice

5 antioxidant-rich berries + 4 energizing adaptogens - including cordyceps & rhodiola to provide natural and sustained energy.

Buy Now

Gold

9 of nature's most grounding superfoods including mushrooms and adaptogens like reishi mushroom studied for relaxation. 

Buy Now
Foundational Nutrition
"Excellent. I have improved energy during the day and improved rest at night." - Kenneth H., Verified Buyer
The flavors of these smooth, refreshing drinks are the result of a unique blend of ashwagandha, real berries, turmeric, and dozens of other superfoods containing vitamins and minerals for daily wellness made easy and enjoyable!
Functional Blends
A curated kit of functional blends backed by science to replenish micronutrients, support energy, and balance hormones, all following your body's natural rhythms.
Your AM to PM Ritual
Customers agree this kit is the easiest and most delicious approach to all-day wellness. We recommend green juice for a quick morning reset, red juice to sustain all-day energy, and gold for the perfect evening wind down.
3 Simple Steps to a Perfect Day
Your body relies on a natural cortisol rhythm, high in the morning and low in the evening. Supporting cortisol levels with adaptogens like ashwagandha first thing in the morning helps to create balanced energy throughout the rest of the day. 

Increased stressors in modern lifestyles and excessive caffeine can easily disrupt this cortisol rhythm leading to unstable energy. Including potent antioxidants and adaptogens such as cordyceps and Rhodiola promote natural energy without caffeine. 

Gold in the evening after a meal or before bed will help set your body up to switch from a sympathetic (stress state) to a parasympathetic (rest and relax state).
Check Out These Other Adaptogenic Blends
Design Your All-Day, Everyday Routine
Balance Probiotic
Balance is back and better than ever! With twice the spore-forming strains and an all-new vegan capsule, gut health just got a lot easier to master.
add to cart - $64.95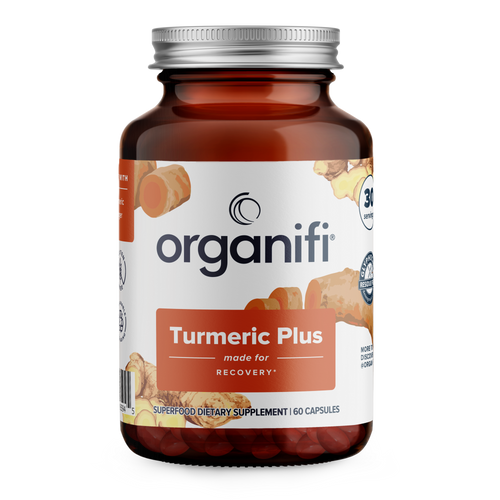 Turmeric Plus
Turmeric Plus is an organic superfood powder that provides natural inflammation and immune support with the goodness of turmeric and other powerful superfoods.
add to cart - $30.00