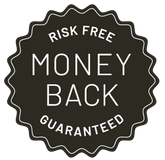 Collagen Stack
Healthy skin is the result of hydration, essential micronutrients, and a plentiful supply of the building blocks of collagen.
Helps smooth fine lines and wrinkles
Promotes superior hydration
Supports brighter glowing skin
60 DAY GUARANTEE

SECURE CHECKOUT
X
Healthy and Hydrated for Ageless Beauty
Water actually makes up about 60% of collagen's total weight. That's why hydration and collagen production go hand-in-hand. For collagen to work its magic, it needs essential micronutrients like vitamin C and lots of water.
"I love glow! The improvements in the length and strength of my hair are AMAZING. Plus it tastes great. It's a nice sweet treat after a sweaty workout but without the guilt!"
"I've been using Organifi Collagen for a few months now and definitely notice a difference in my nails and actually my joints feel are starting to feel a bit better, less pain and clicking. I feel fuller longer as well and have begun to lose some very stubborn poundage."
The Superfood Skin Care Science
As we age, our ability to generate collagen decreases, resulting in stiff joints, saggy or wrinkly skin, and other signs of aging. Taking Collagen and Glow together feeds your body the protein it needs to run smoothly, maximizes your body's use of collagen, and restores hydration levels for a vibrant complexion.
Want to learn even more about how these products help support your skin health?
The word collagen comes from the Greek words for "producing glue" – which is why it's often called "the glue that holds us together." It's the main structural protein that supports connective tissue, which is found everywhere in your body: cartilage, bones, muscles, hair, joints, etc. Our tissues contain specialized cells called fibroblasts, which assemble amino acids into polypeptides, creating collagen. Your whole body relies on this process, thirsty for that fresh new body glue. That's one of the reasons why aging can make us feel like we're slowing down -- because our collagen production actually is slowing down.
Key Ingredients: 4 Real Food Ingredients, 5 Collagen Types (I,II,III,V,X)
Glow contains vitamin C-rich ingredients like Acerola Cherry, Amla, and Rosehips provide antioxidant benefits to support DNA repair. The copper in whole-food vitamin C sources activates an enzyme required for collagen to contribute to skin elasticity and hair health. Tremella Mushroom is rich in polysaccharides and compounds that prevent damage to collagen-forming cell tissue in the skin. Additionally, their water-retaining properties helps keep skin hydrated, reducing wrinkles, smoothing fine lines, while improving skin texture and elasticity.
Key Ingredients: Tremella Mushroom, Acerola Cherry, Amla