All Day Digestion Kit
Nourish your microbiome and balance your body.
As seen on Future Personal Health: A Mediaplanet Guide to the Importance of Optimal Gut Health
Kit Includes:
60 DAY GUARANTEE

SECURE CHECKOUT
X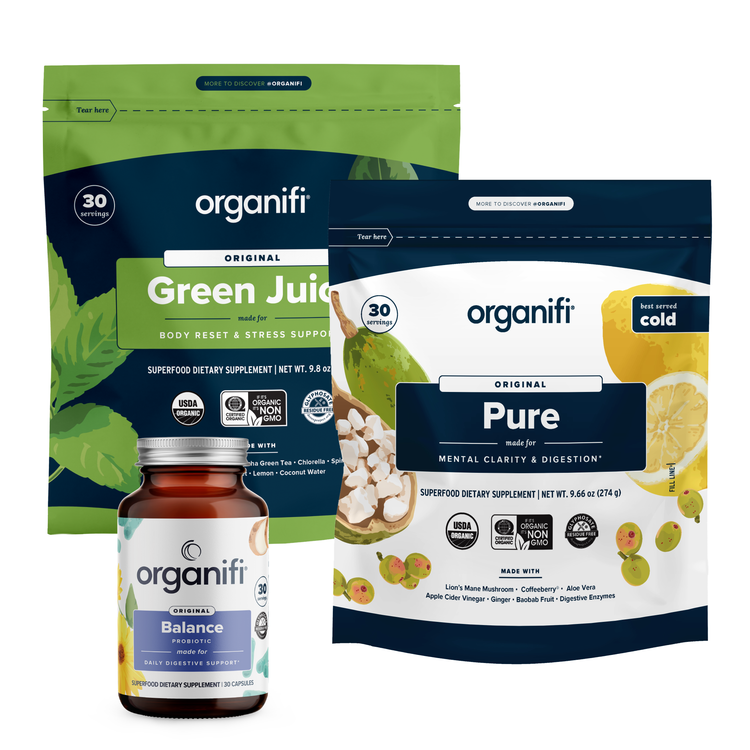 Reset Your Gut
Three synergistic products including probiotics, prebiotic fiber, apple cider vinegar, and adaptogenic herbs designed for gut balance and overall wellness.
Healthy Digestion — 20 billion CFUs of five resilient probiotic strains.


Increased Nutrient Absorption — digestive enzymes, ACV, and aloe vera.


Energize Your Day — lion's mane mushroom and ashwagandha.
Feel Your Best All Day
Green Juice

11 powerful ingredients including ashwagandha, an adaptogen researched for cortisol regulation in the body.

Balance

20 billion colony-forming units (CFUs) of 5 science-backed probiotic strains in eco-friendly vegan capsules.

Pure

9 intuitive superfoods to support mental clarity and balanced digestion — including aloe vera, ACV, lion's mane, and more.
Holistic Digestion
"I've noticed a significant improvement to my digestion since using these products daily. My energy has also ramped up quite a bit." — Margaret P., Verified Buyer
These three blends provide a digestive foundation for your entire day. The adaptogens, fiber, and probiotics in the All-Day Digestion Kit are curated to improve nutrient absorption, energy levels, and digestive comfort.
All-Day Digestion
Start by energizing your day with Green Juice in the morning, supporting mental clarity with Pure in the afternoon, and replenishing your microbiome with Balance in the evening.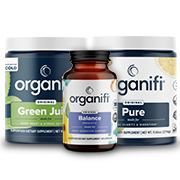 Optimal Digestion Begins Before Your Next Meal.
Digestive wellness affects the entire body, and believe it or not, the digestive process begins before you even take that first bite. The entire digestive process involves a complicated interaction of hormones, digestive enzymes, as well as key bacteria and yeasts, which make up part of our microbiome. The microbiome is essential for digestive wellness.

Everyday life has a way of depleting the microbiome, as pesticides, antibiotics, chronic stress, and microplastics often wipe out the microorganisms you need for a vibrant life. It is essential that your gut is thriving with good bacteria and yeasts, and that these microorganisms are nourished with prebiotic fibers, in order to achieve optimal nutrient absorption and utilization.
Check Out These Other Adaptogenic Blends
Design Your All-Day, Everyday Routine
Protein
All your essential nutrients, vitamins, and minerals from a fully organic meal in one delicious protein shake.
add to cart - $79.95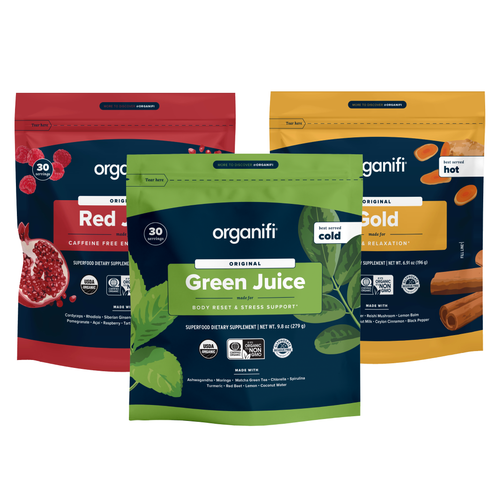 Sunrise to Sunset Kit
Morning detox, afternoon energy boost, and bedtime relaxation tea - all supercharged with nourishing superfoods.
add to cart - $178.38
I will never go without this. I drink this in the AM & feel like it really boosts my energy. I have felt clearer & more alert. In my opinion, it honestly tastes great. I've tried lots of powders that are really terrible & this is so the opposite. It definitely has a minty taste so be prepared for that (not like toothpaste, but like an actual Mint leaf).
Lisa T. (verified buyer)
I love Organifi balance…. It's so convenient in those little packages…. And it helped me a lot with my health issues….. I can just say it works for me and I will keep using it…
Rahel L. (verified buyer)
I love their light lemon flavor and how I feel awakened and clear after drinking them with purified water. I also love they way they work with my digestive issues to help me with GERD.
Coreen L. (verified buyer)