X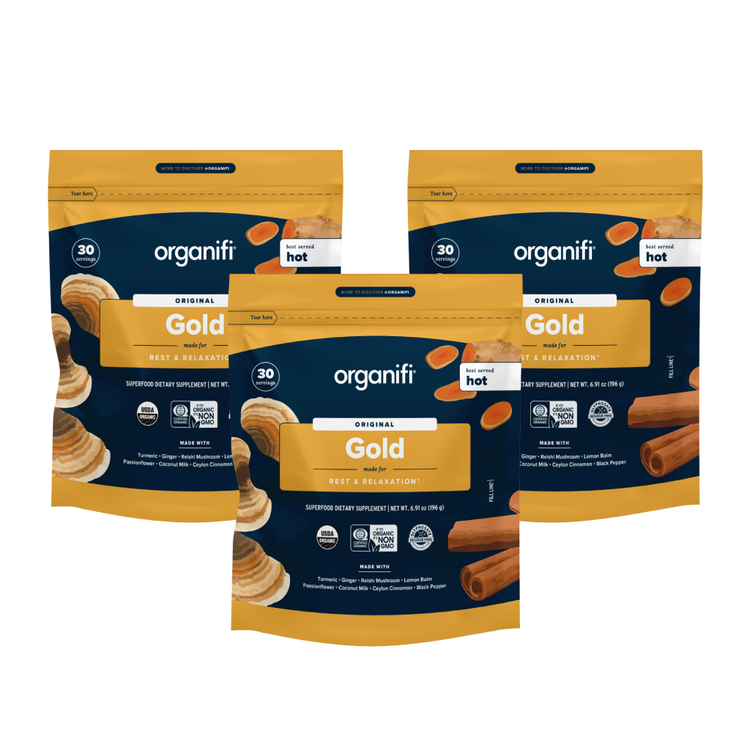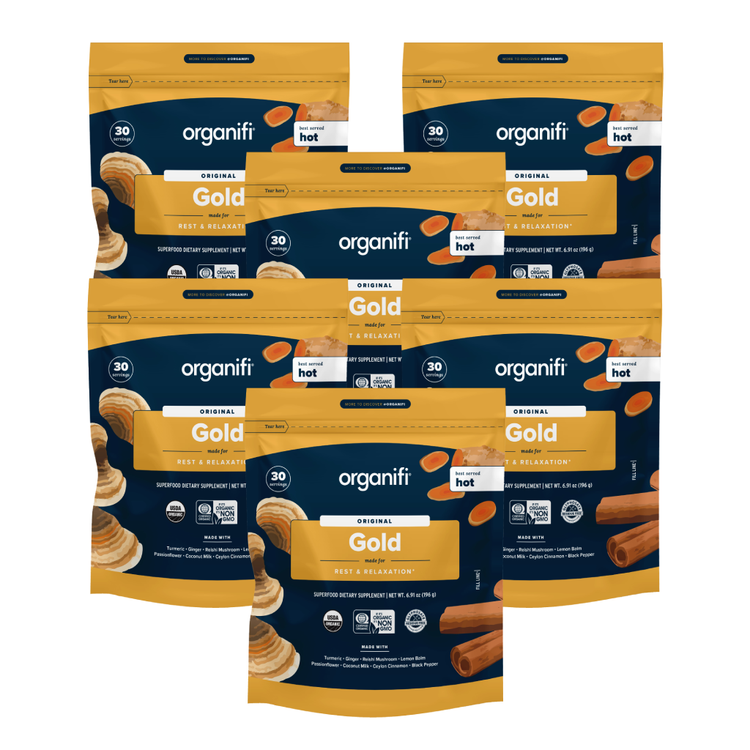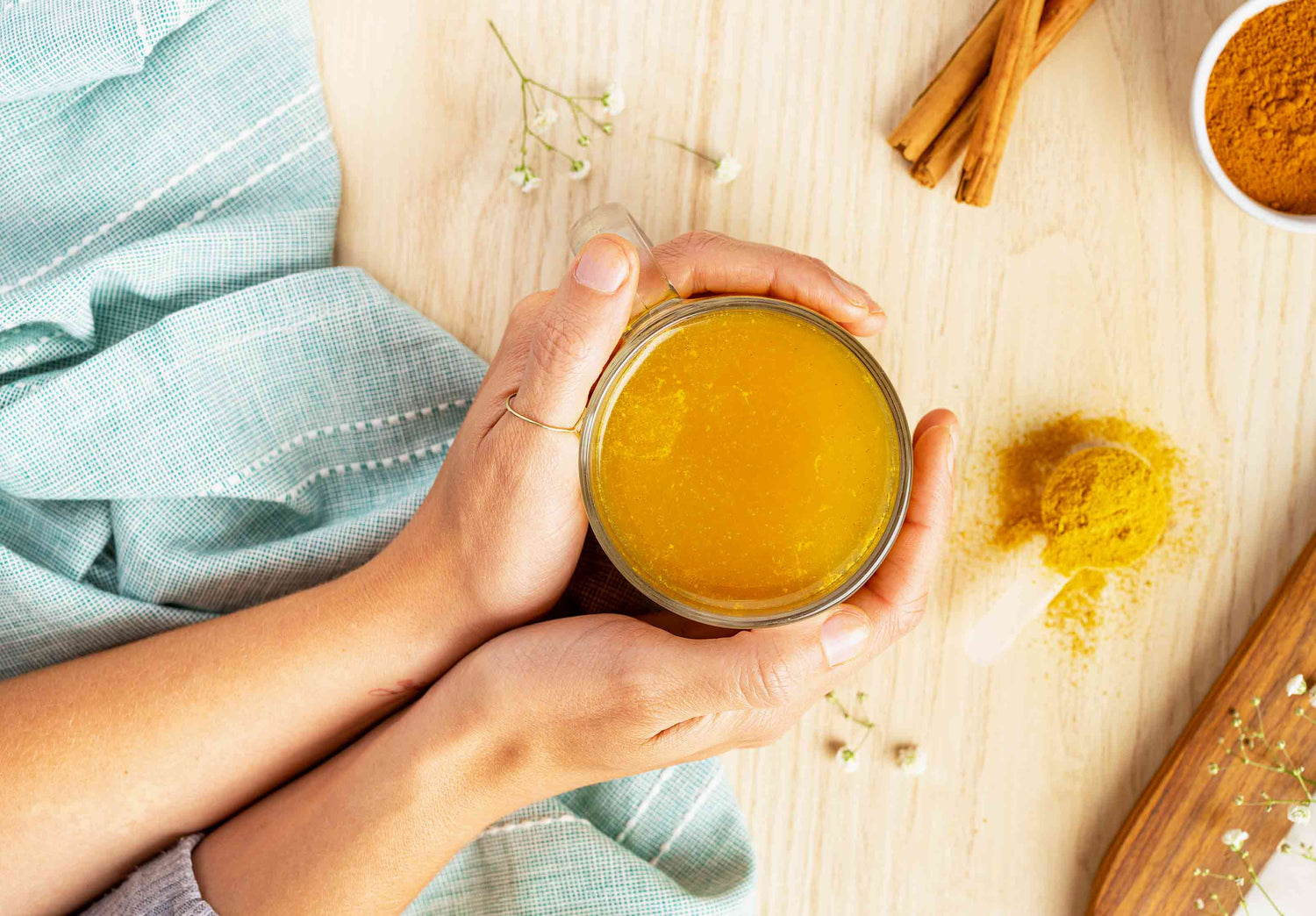 Formulated for the Evening Wind-Down
Your body has a natural circadian rhythm, which allows it to assign certain physiological functions throughout the 24-hour day. Nighttime, for example, is for recovery. This is when the body really goes to work repairing, detoxifying, and rebuilding other cells that were damaged during the day.

That's why a warm mug of Gold in the evening is a favorite routine for our fans. It's perfect for winding down, relaxing, and setting yourself up for a great night's sleep. Wake up feeling refreshed and ready, and you'll be living the dream.
Delicious Nutrition
"A delicious turmeric tea before you head to bed." Jennifer L. Verified Buyer
The soothing taste of this creamy turmeric tea is the result of a unique blend of mushrooms, lemon balm, ginger, and other superfoods containing zero sugar and essential nutrients for nightly relaxation made easy and enjoyable.

Turmeric
An ancient restorative root containing the active ingredient Curcumin, it supports a healthy immune system and exercise-induced muscle soreness.

Lemon Balm
Known as the calming herb, it promotes relaxation, quality of sleep, and helps to improve a healthy response to stressors.
Reishi Mushroom
Known as the grounding mushroom, this adaptogen supports balance, energy, and longevity while promoting recovery and repair.

Turkey Tail
A potent and immune-boosting adaptogen used in ancient China, it's known for its antiviral properties and recovery support.
Ginger
A soothing herb with a vast array of therapeutic compounds and adaptogen-like properties, it's widely known to aid in digestion and immunity support.

Coconut Milk
A great source of healthy fat and MCTs. It boosts metabolism and the absorption of fat-soluble nutrients along with its antifungal properties.

Ceylon Cinnamon
Called true or real cinnamon, this antioxidant is known for its anti-inflammatory and antimicrobial properties. 

Magnesium Chloride
One of the most important minerals in the body, it aids in promoting relaxation and recovery while relieving anxiety, and aches and pains.
Black Pepper
Loaded with antioxidants and known as the king of spices, it has antimicrobial, anti-inflammatory, and nutrient absorption properties.

Acacia
Sourced from the sap of the Acacia tree, it promotes good bacteria in the gut and may decrease cholesterol and blood sugar levels.
Turmeric and Mushrooms to Promote Relaxation and Restful Sleep
Zero-sugar, night-time adaptogenic tea with healing mushrooms and herbs. learn more
Pair With These Other Adaptogenic Blends
Design Your All-Day, Everyday Routine.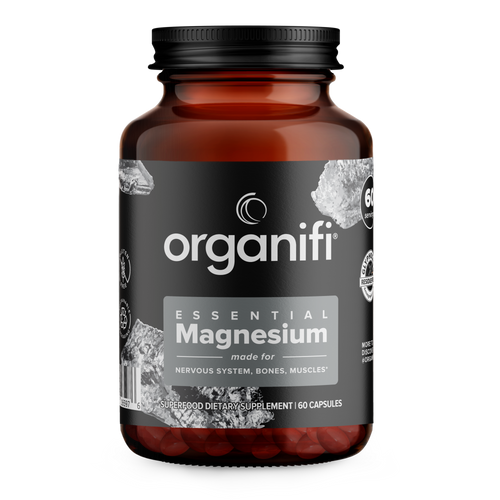 Essential Magnesium
Supports strong bones, muscles, nerve function, and cellular energy levels.
add to cart - $30.00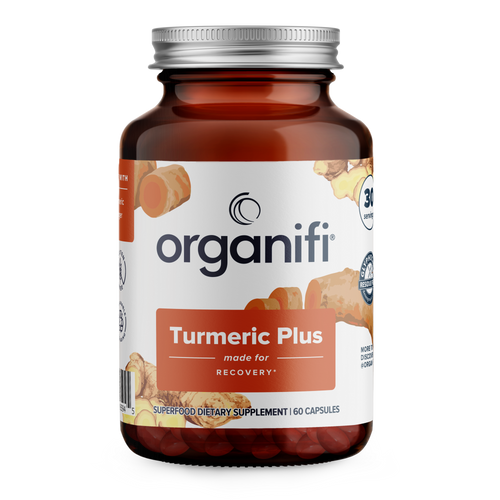 Turmeric Plus
Turmeric Plus is an organic superfood powder that provides natural inflammation and immune support with the goodness of turmeric and other powerful superfoods.
add to cart - $30.00