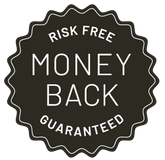 Recovery Stack
Ease your body into a calm, relaxed state with 9 soothing superfoods in 1 delicious nighttime tea. Support liver health and removal of excess toxins for improved digestion and energy.
GIFT WITH PURCHASE:
With this kit, you'll receive a PDF of our Healthy Habit Quick Start Guide, packed with recipes and tips to help you get the most from your experience with Organifi.
60 DAY GUARANTEE

SECURE CHECKOUT
X
Convenient Reset
"I love it. I take it in the AM to keep my liver in balance - it's easy on my system and makes me feel good." - Elisa H., Verified Buyer
Refresh Your Liver
The liver is responsible for essential functions in the body including flushing toxins and harnessing nutrients. Liver Reset contains a potent blend promoting:
Detoxification - processing vitamins and minerals while removing excess toxins.
Bile production - improving digestion and turning fats into essential fatty acids.
Energy - transforming food into more readily available forms of energy.
Formulated for the Evening Wind-Down
Your body has a natural circadian rhythm, which allows it to assign certain physiological functions throughout the 24-hour day. Nighttime, for example, is for recovery. This is when the body really goes to work repairing, detoxifying, and rebuilding other cells that were damaged during the day.

That's why a warm mug of Gold in the evening is a favorite routine for our fans. It's perfect for winding down, relaxing, and setting yourself up for a great night's sleep. Wake up feeling refreshed and ready, and you'll be living the dream.
Multicolumn
Milk Thistle

A potent antioxidant used for its natural healing properties for over 2,000 years as a "natural liver protector."

Artichoke Leaf

This clinically studied extract is rich in antioxidants and a Mediterranean native with a long history of medicinal purposes.

Triphala

This ayurvedic and cleansing herbal blend comprises three fruits combined to support healthy digestion and liver function.

Dandelion Root

A highly nutritious and medicinal plant that's loaded with vitamins, minerals, antioxidants, and antimicrobial properties that support liver function.
Adaptogens to Support Liver Health
Ingredients including triphala + 3 other powerful superfoods. learn more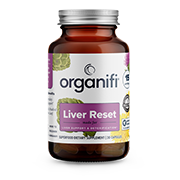 Why is it Important to Support Your Liver?
The liver is responsible for over 500 functions in the body. When the liver becomes overburdened by toxins, many other organs and functions of the body become impaired. The liver is responsible for breaking down and metabolizing nutrients so they can be used for energy. It regulates blood sugar levels, contains immune cells, and removes excess hormones. Your liver also stores and converts vitamins into active forms. In other words, when the liver is healthy, your body is more likely to thrive.
Pair With These Other Adaptogenic Blends
Design Your All-Day, Everyday Routine.
Green Juice
Reset your body every morning with 11 detoxifying superfoods that reduce stress and support weight management.¹
add to cart - $69.95
Reset & Unwind Stack
Combines the relaxing benefits of Gold with the nourishing boost of Green Juice.
add to cart - $125.92