Nutrition is a journey.
Take one everyday with the sunrise to sunset kit. A carefully crafted spectrum of superfood and adaptogens to support your overall health and wellness from AM through PM.
green juice blend
The morning reset
• Balance cortisol with ashwagandha
• Replenish with essential micronutrients
• Supports healthy weight management
red juice blend
Energize the body
• Natural energy boost with Cordyceps & Rhodiola
• Packs a sweet punch with only 2g of sugar
• Full of antioxidant rich berries not caffeine
gold juice blend
Relax the body
• Ground yourself with reishi mushroom
• Experience restful sleep & peace of mind
• Indulge in soothing herbs and spices
Healthy habits & holistic energy.
There's no one trick pony when it comes to nutrition, balance & routine are major contributors when it comes to impact & results.
sunrise to sunset kit

The sunrise to sunset kit supports everyday nutrition coupled with extraordinary savings. Reset, energize & relax.

$178.38 | $239.85 |

SAVE 25%





buy now

daily energizing stack

A delicious duo designed for all day wellness, lasting energy & extraordinary savings. Reset & Energize

$125.92 | $159.90 |

SAVE 21%





buy now

reset & unwind stack

A great day starts the night before. Made for morning routines, nightly rituals & extraordinary savings. Reset & Relax.

$125.92 | $159.90 |

SAVE 21%





buy now
industry leaders love organifi
Ben Greenfield
Ben Greenfield Fitness
"You can just put a little bit into some cold water and a bottle and shake it up and get for pennies on the dollar for what you'd pay at a local cold pressed juice shop."
Christine Hassler
Over It And On With It Podcast
"It makes me feel amazing. It's how I start my day. I wake up looking forward to it everyday, even more than my coffee. That's how I know it's really good."
Shawn Stevenson
Model Health Show
"I can say unequivocally, this is the best tasting green drink that I've ever had. I don't have to worry about all of the backend madness and greatness it takes to create a product like this that really has integrity."
Hal Elrod
The Miracle Morning
"If you're feeling tired or overwhelmed, these compounds give you a boost of energy. If you're stressed, they help you return to a natural state of calm. They literally help you adapt, thus the word, adaptogens to the stress of life".
Josh Trent
Wellness Force Radio
"Not only is Gold one of my top sleep supplements I use personally, but also it helps my nervous system and my stomach calm down at the end of the day in the evenings, especially if I've had a stressful day."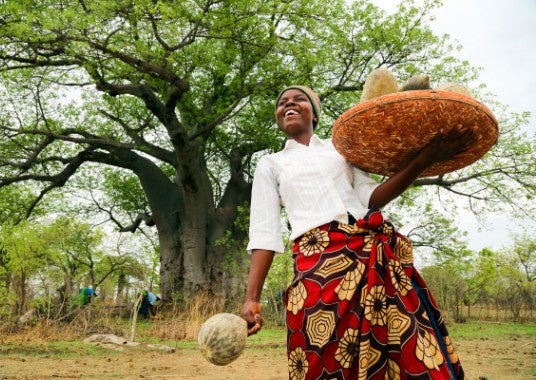 together, we nourish the earth.
We source from ethical farms, use sustainable packaging practices, plant trees to reduce our carbon footprint, and go beyond organic and non-GMO by ensuring each blend is certified Glyphosate Residue Free.