Ultimate Metabolism Kit
Green Juice • Essential Magnesium • Red Juice Liver Reset • Balance
Whether you're running a marathon or sleeping deeply, your metabolism is always hard at work. This superfood and supplement system provides extra support for all your metabolic functions, including your energy levels, weight management, digestion, detoxification, and so much more.
Essential nutrients for metabolic function
Adaptogens for hormonal balance
Superfoods to promote cellular energy
60 DAY GUARANTEE

SECURE CHECKOUT
X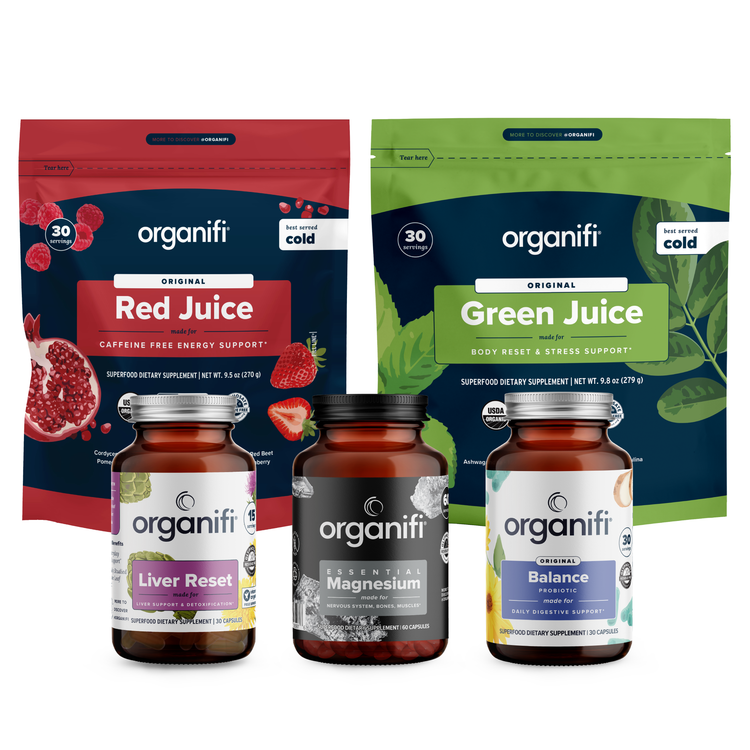 A Holistic Approach to Metabolic Wellness
Your metabolism is impacted by many systems in your body. Managing hormonal balance, stress levels, and detoxification processes helps ensure your metabolism never slows you down.
"I love the taste of the Red Juice. I love that it gives an afternoon pick me up without caffeine. Super helpful. I take it before going to the gym."
We all need Magnesium
Thrilled to find an organic capsule of magnesium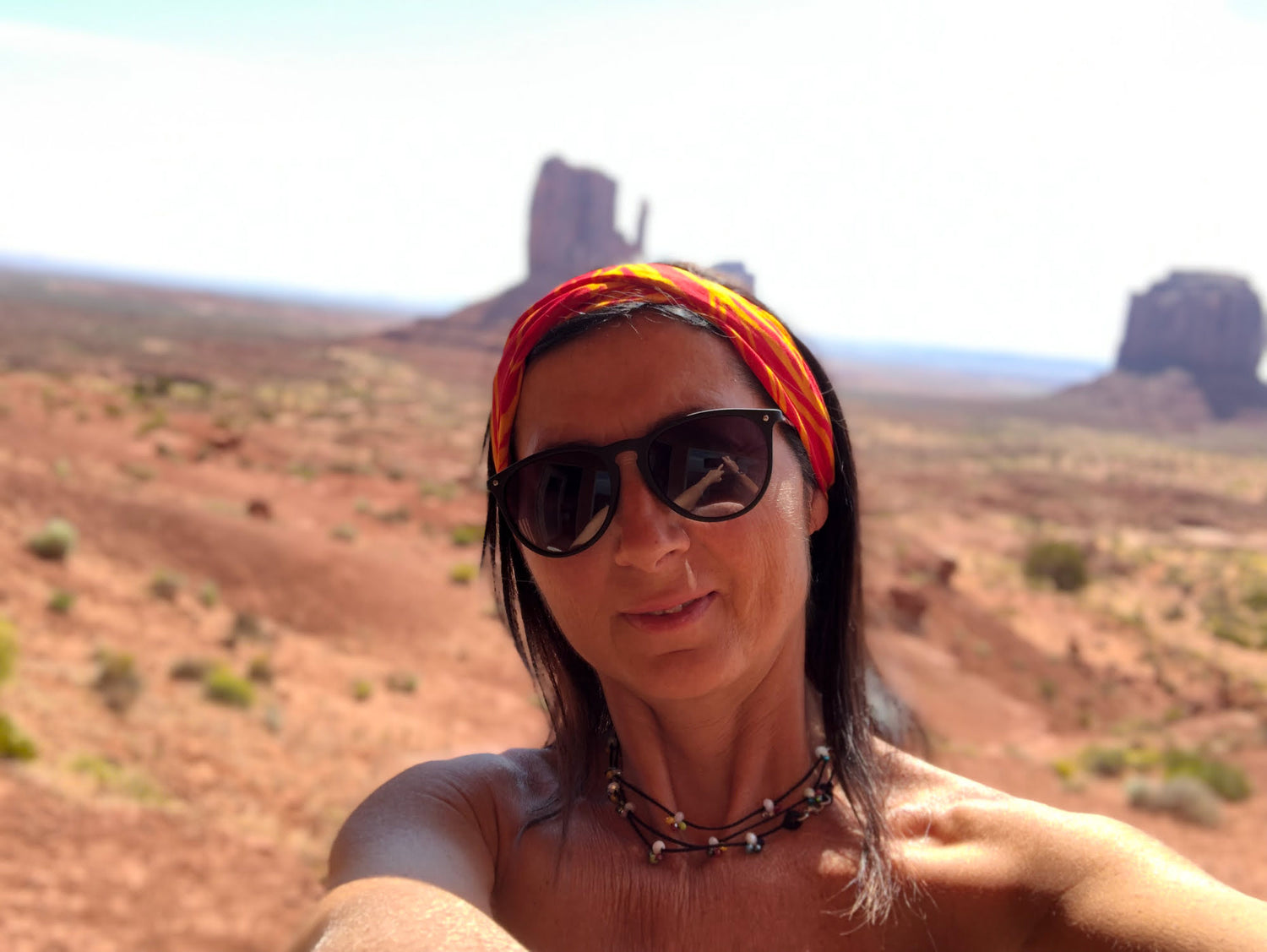 Just Try Liver Reset
Just Try Liver Reset and find out!!! You Will feel amazing!! I could tell a true difference in a few days of starting. the way my body felt when I first woke up was a great sign.
My skin color was another.
Love the probiotic
I tried a brand that was reviewed as one of the best probiotics on the market then tried Balance. Balance was so much better and I will continue to use it!! Thank you Organifi!!
"I gotta admit, I've never felt healthier since putting green juice into my normal every day routine. I feel a lot calmer, more clarity, and dont get as overwhelmed. I've lost some significant weight too."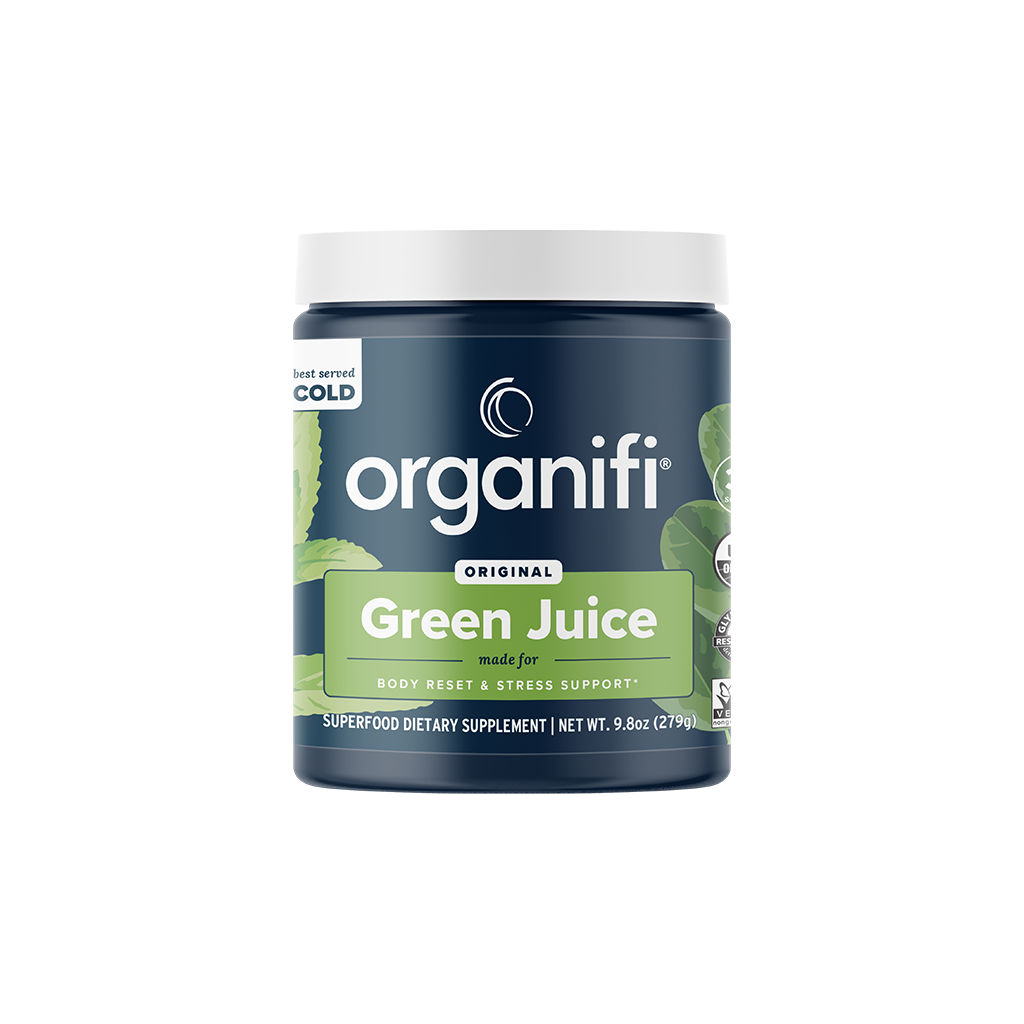 Green Juice works to settle your stress and excess cortisol levels, taking some of the strain off your thyroid and other hormones, directly impacting your energy and your ability to manage weight effectively. Excess cortisol suppresses sex hormones, too… and that's not good for stress. Starting the day with a glass of Green Juice helps rebalance the body for a day of energy and healthy function.
Key Ingredients: Ashwagandha, Chlorella, Spirulina
Red Juice helps keep your energy up through the day and avoid the afternoon slump. It's a caffeine-free solution that won't throw your hormones or metabolic processes out of whack. Using this adaptogenic source helps support your body's natural energy efficiently, rather than relying on chemicals that can leave you feeling drained.
Key Ingredients: Cordyceps, Rhodiola, Beet Root
Essential Magnesium can help further regulate cortisol on a cellular level. Additionally, it increases your body's ability to absorb nutrients, which makes it a powerful booster when used in conjunction with these other blends.
Key Ingredients: Easy to Absorb Magnesium Glycinate
Liver Reset provides support for your liver and its 500-plus bodily functions, including lipid and protein metabolism, blood sugar regulation, energy production, hormonal balance, immune system health, thyroid regulation, mood support, and detoxification.
Key Ingredients: Triphala, Milk Thistle, Dandelion
Balance keeps your gut health in harmony, spreading wellness throughout your entire body by helping you absorb nutrients better, and efficiently producing energy from the foods you eat. Good health starts in the gut.
Key Ingredients: Spore-Forming Bacillus Subtilis DE111, Bacillus Coagulans
Choosing a selection results in a full page refresh.
Shopping Cart
(0)
Free Shipping on all orders of $150 or more
subtotal
Final shipping cost is calculated at checkout on the subtotal after discounts and does not include taxes. Free Shipping only applies to the US.
Presale Notice
Green Juice Crisp Apple is a presale item. Any orders containing presale items will take 2-4 weeks to ship.
If you'd like to get your non-presale items sooner, please place a separate order with them.